Greasy Spoon Diner Supper Series Vol. 12 ft. Josh Gale
I've been counting down the days to Greasy Spoon Vol. 12 since Rick signed me up. It was my first time attending the diner series and my first time inside Save-On-Meats. I'm a huge fan of Chef Josh Gale from Nicli's Next Door so I knew I was in for a treat.
We settled down by the bar and started the evening with Mint Smash, + Gin & Basil. This was such a clever cocktail to pair with the first course: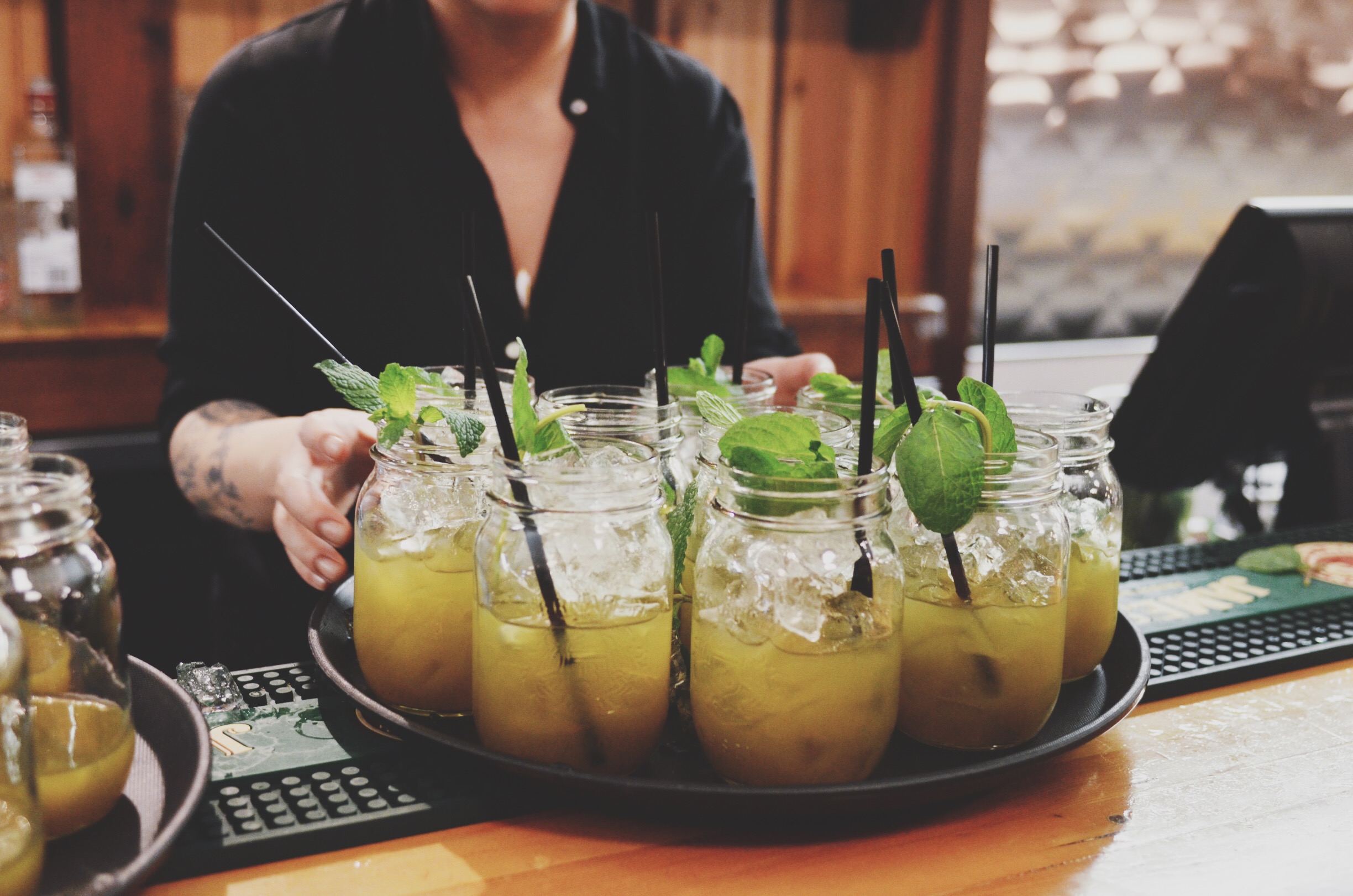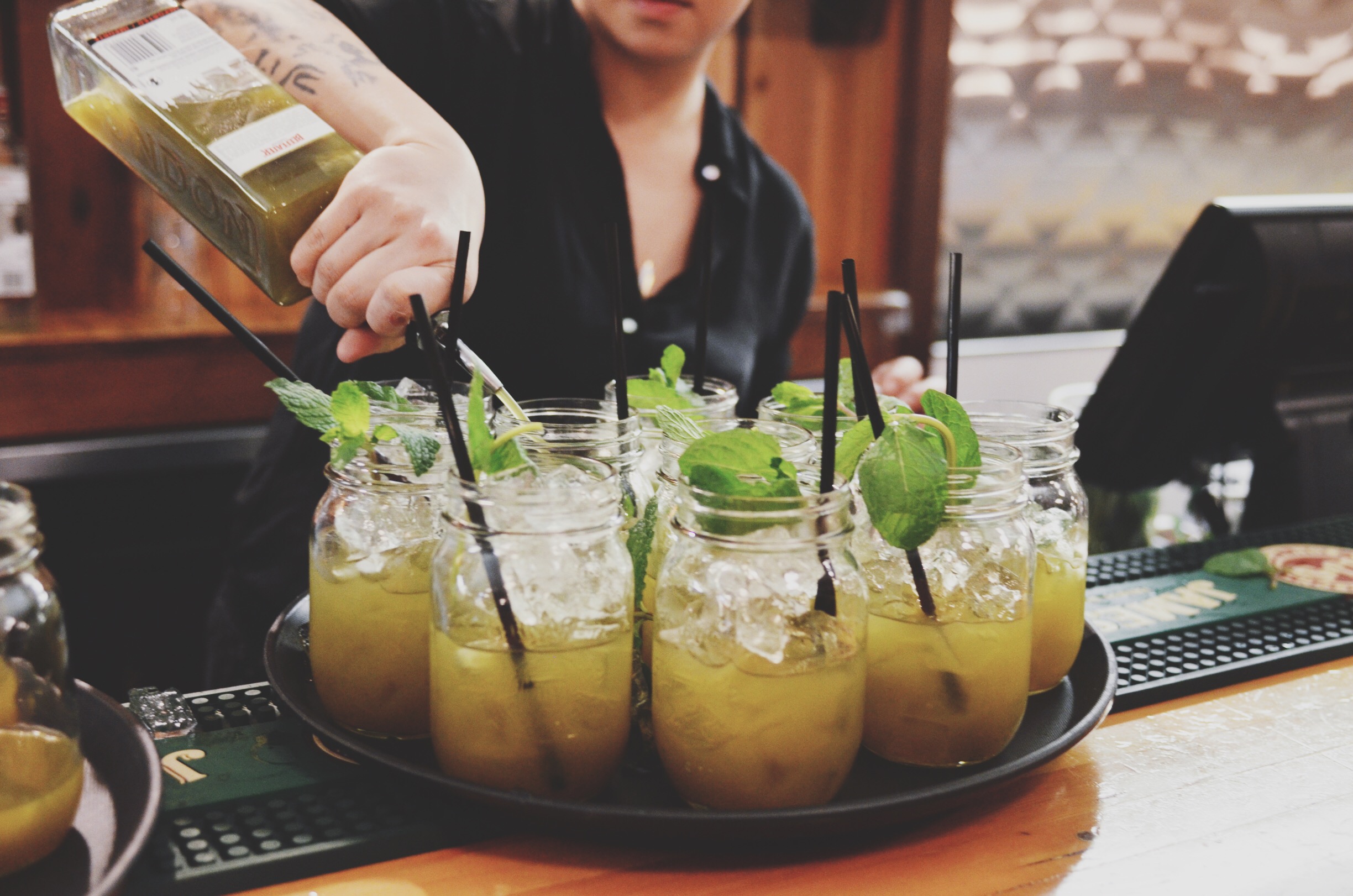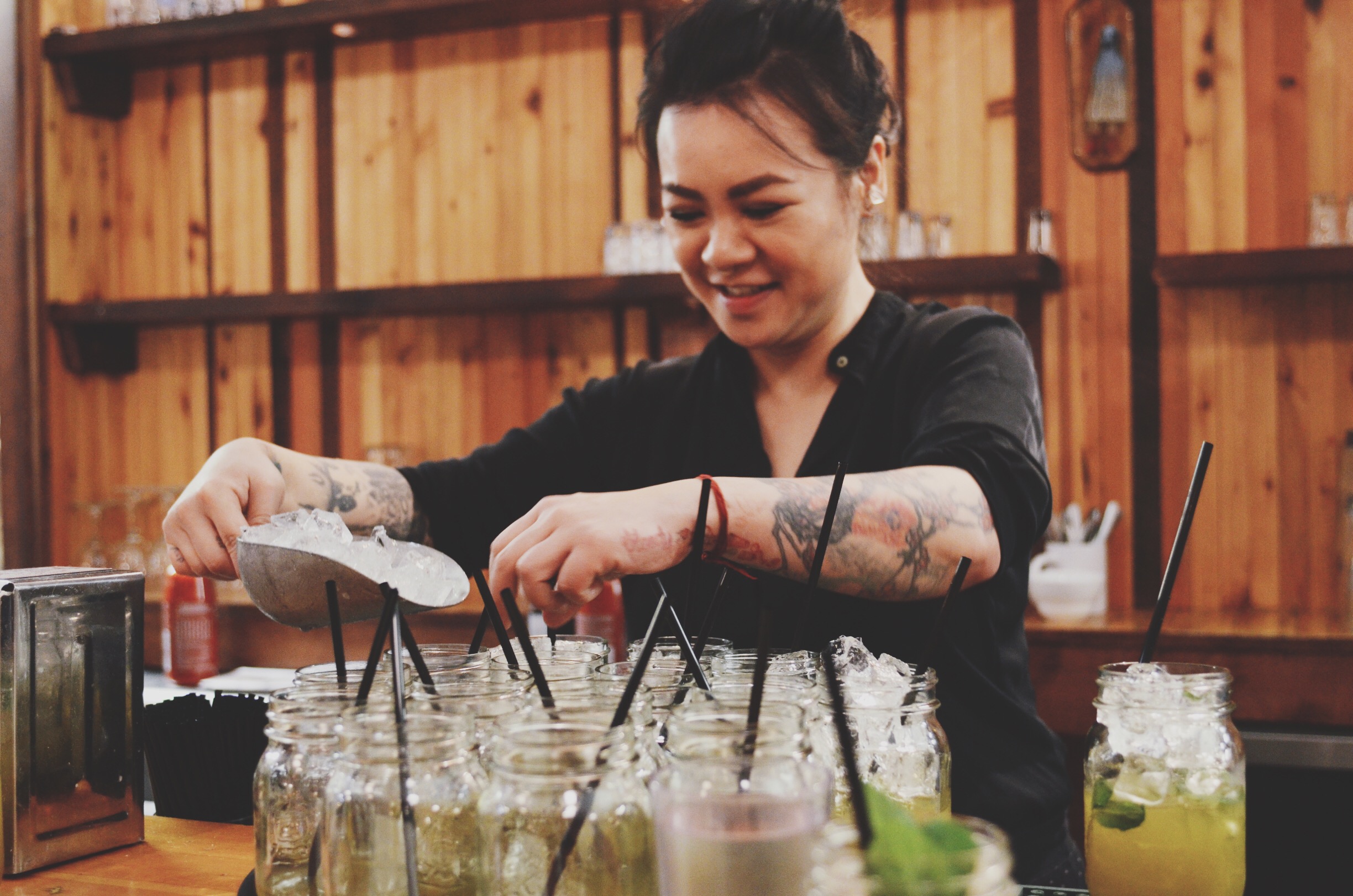 First course was Grilled Cheese (brioche grilled cheese with Avonlea Clothbound Cheddar) and Tomato Soup (+ basil oil). This classic combination is my absolute weakness. Who can resist melted cheese sandwiched between crunchy, buttery bread dunked into a bowl of aromatic, velvety soup. Nope, not me, never.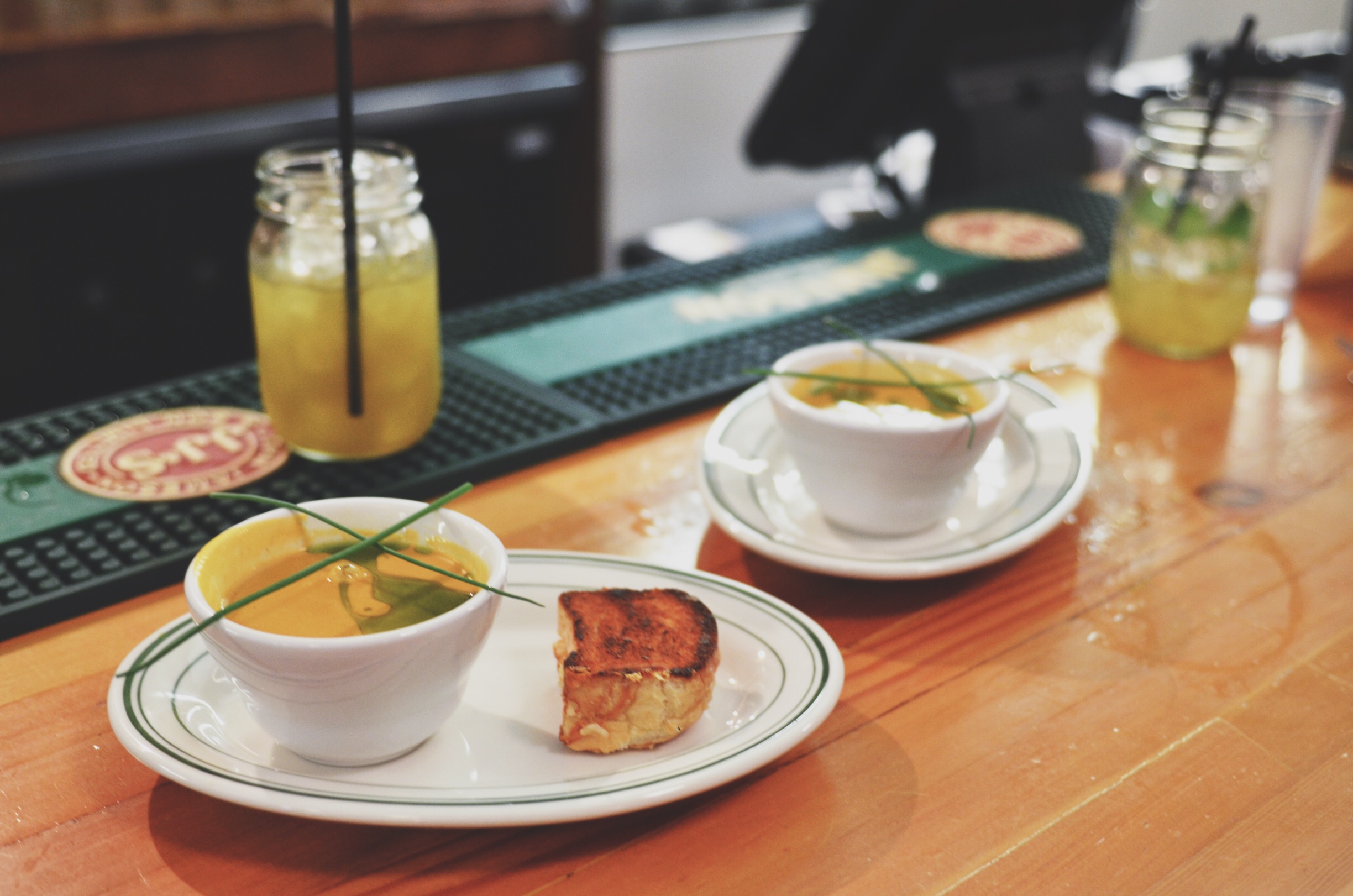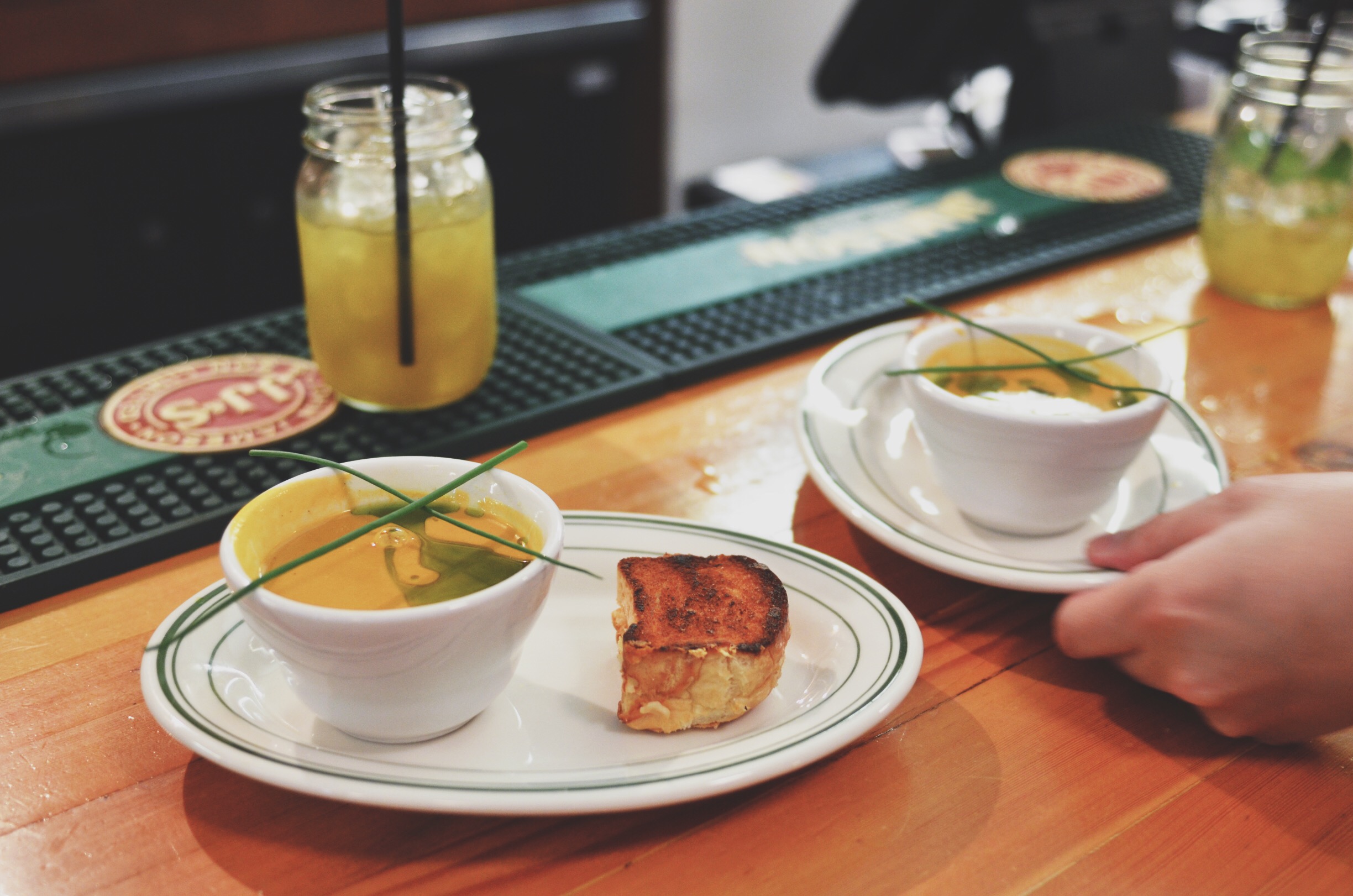 Carolyn Yu and Giancarlo Quiroz Jesus are just so rad, I loved sitting by the bar where I caught all their bartending action. Feelin' good - next up, we have a Punch with rum, apple cider, ginger beer, and cardamom.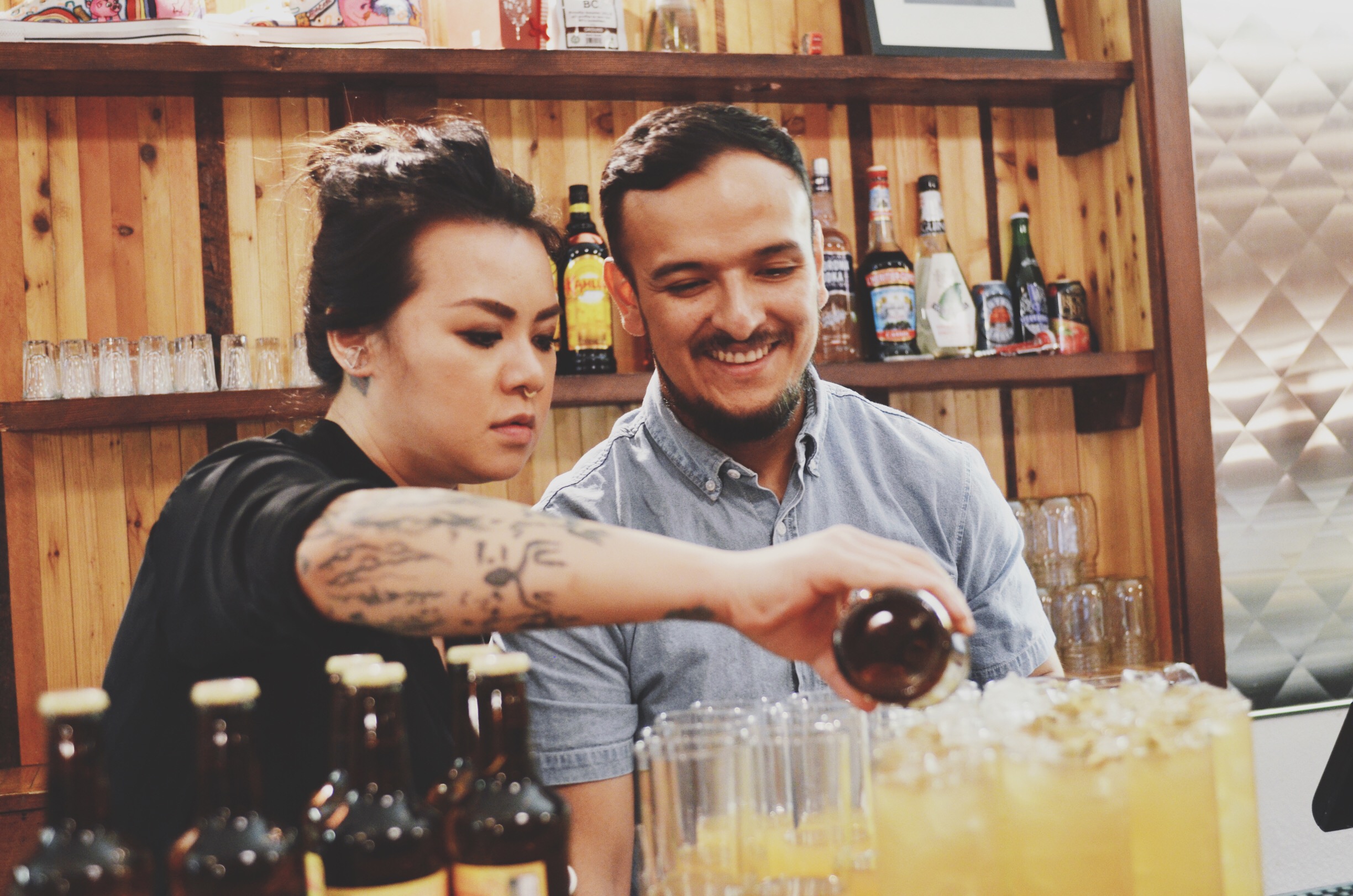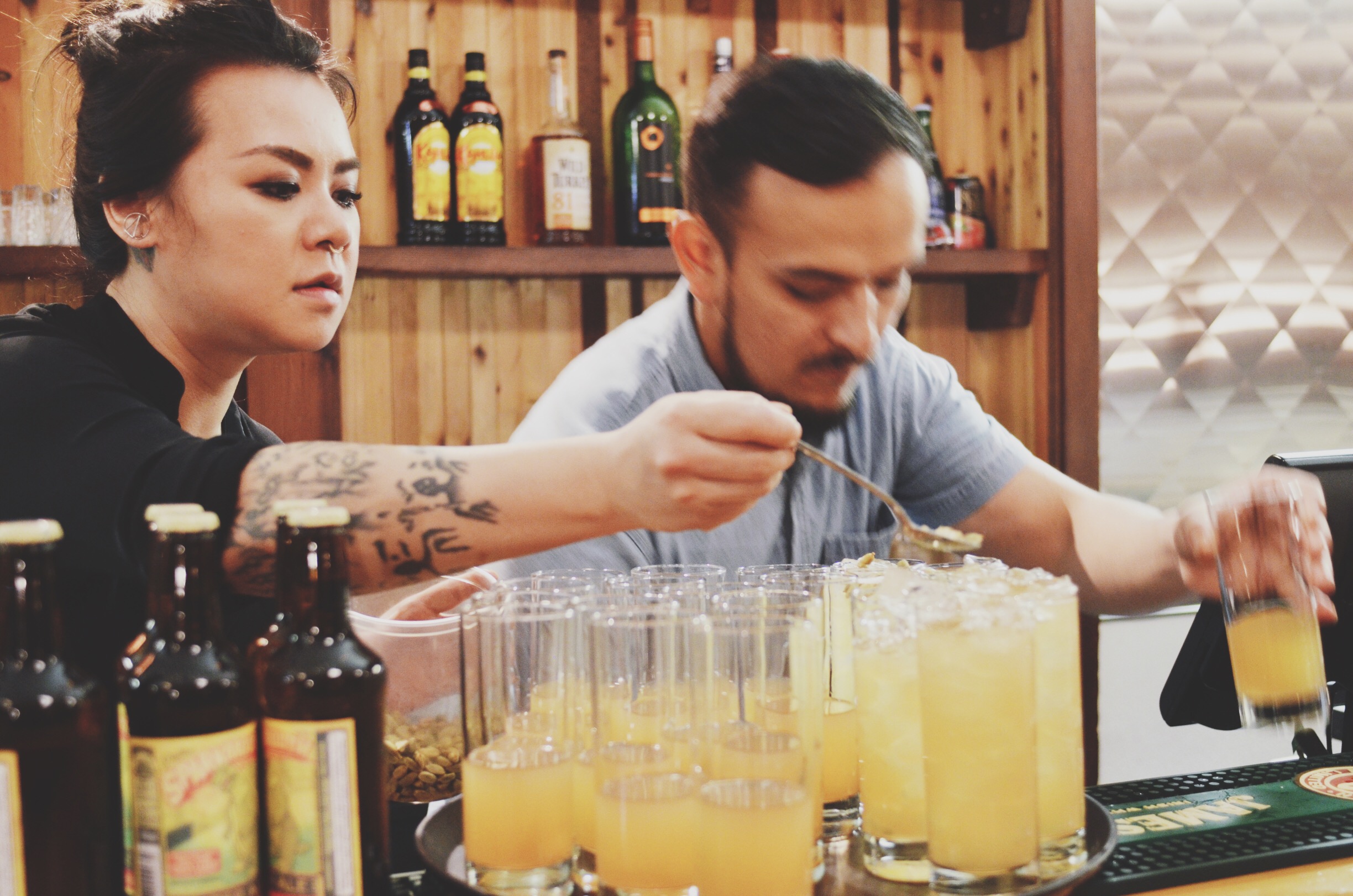 That punch and this hearty Pork Belly Pot Pie (onion & fennel soubise) with house-made Ketchup Potato Chips. Certainly can't go wrong with Pig Pot Pie but oh my goodness, those house-made ketchup chips ..... I could never settle for Lays or Old Dutch ever again.
Upcoming, we have my favourite action shots of the night. Jesus preparing the Cyzerac — brandy, cynar, cinnamon syrup, absinthe, bitters. I enjoyed sipping on this while I devoured ...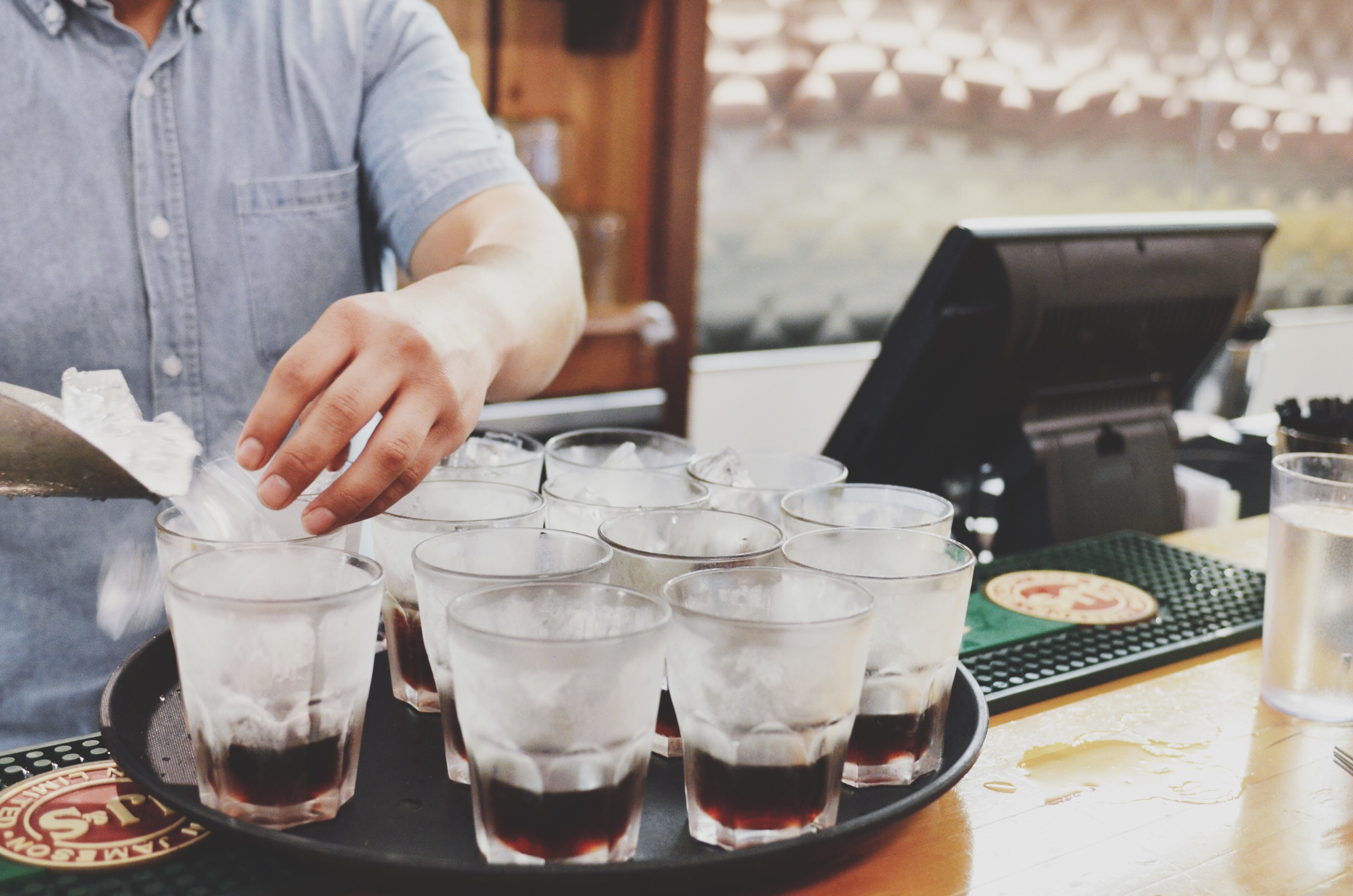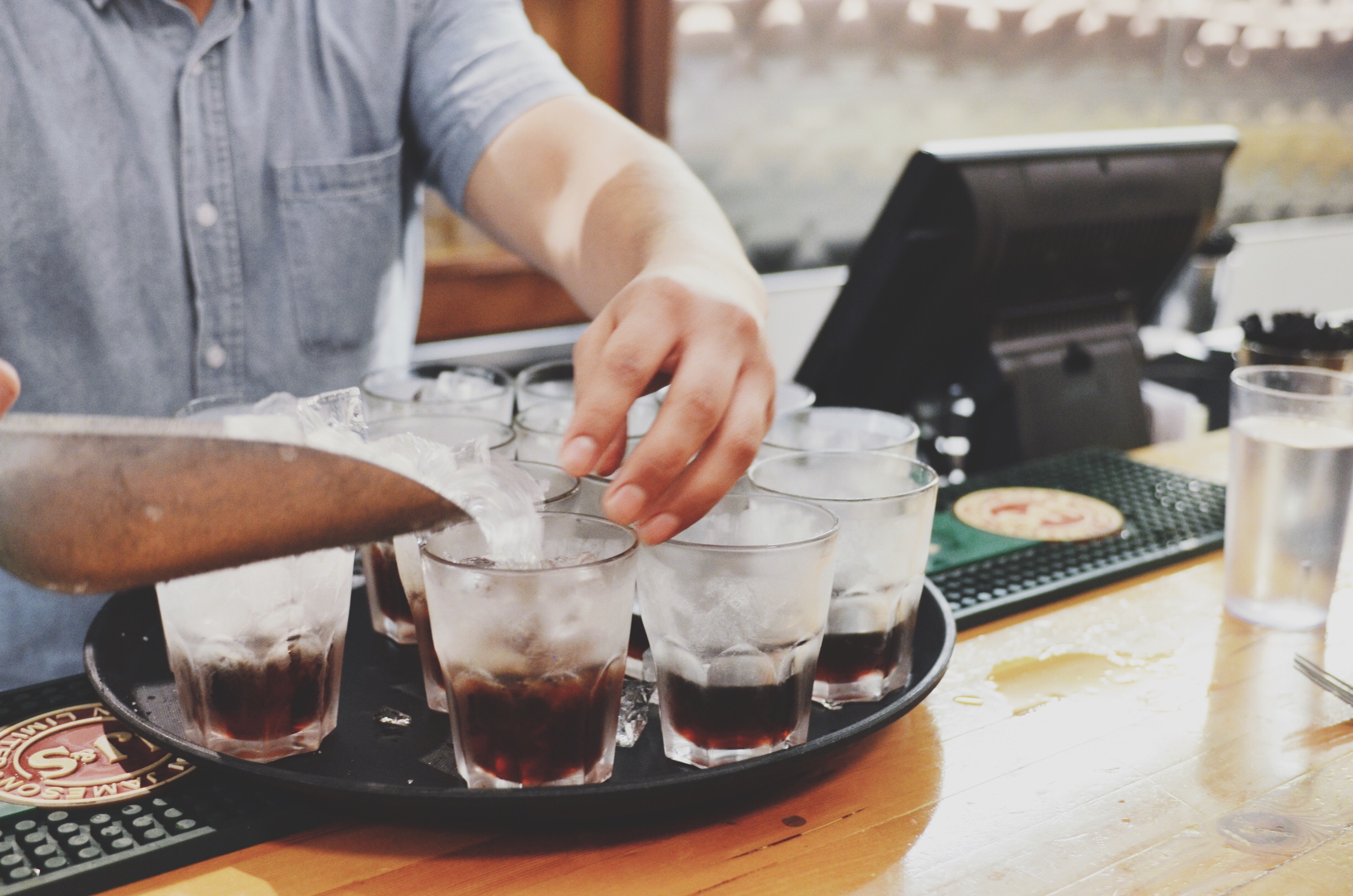 Steak'N'Eggs — beef strip loin with a poached egg, crispy onion ring, and Montreal steak spice jus. No caption needed really, just take it in.
And just when we thought we've reached the climax, look at what we finished off with:
Boozy Shake — Bourbon + Tahitian Vanilla Milkshake with bourbon soaked cherry, cookies with beer caramel. These bad boys overflowed with guilty pleasures. So. Good. So. Damn. Good!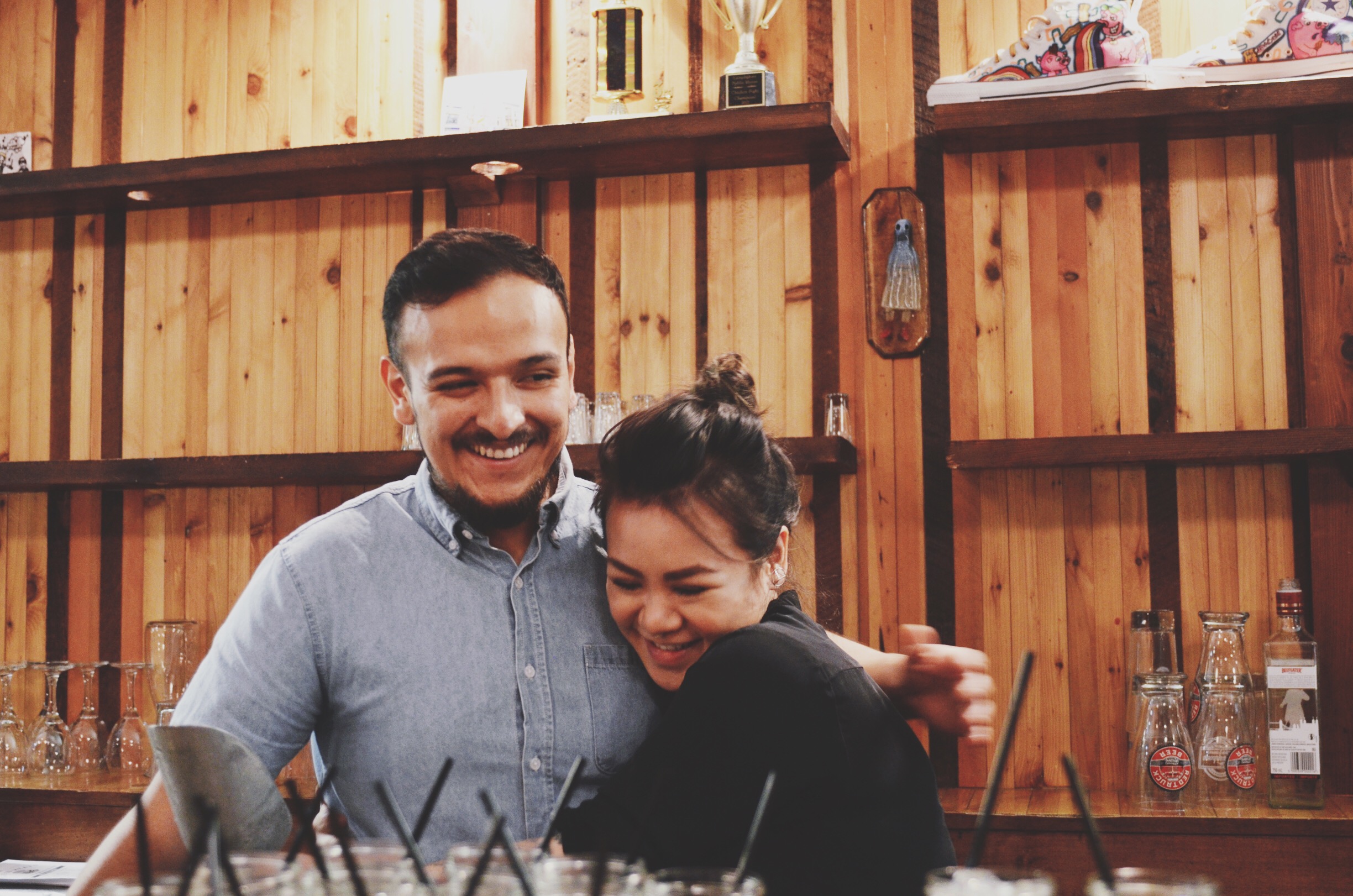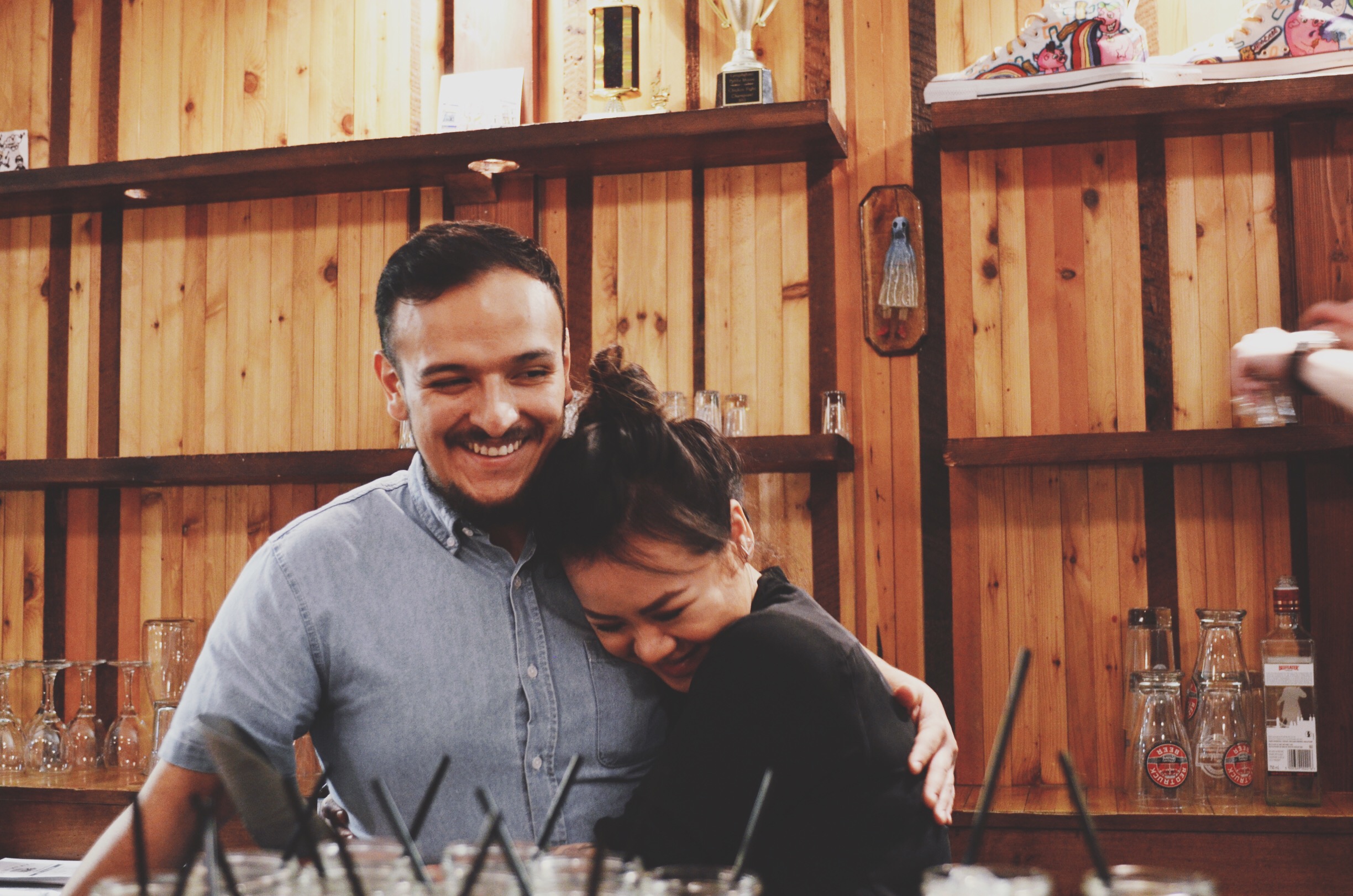 Needless to say, it was a night of good food, good drinks, good company, and good cause. I urge you to take part in this fundraiser to support our community and for a truly outstanding experience.
Next event: March 21st, 2016 will be the Greasy Spoon One Year Anniversary with Chef Jesse Grasso.