I got it from my momsie
With both my mom's birthday and Mother's Day in one month, May has always been full of celebrations. My mom is really something special and I'm so lucky to have a mother like mine. I was quite the wild child growing up and I'm sure I pushed the limits of her sanity at times, yet she taught me invaluable lessons about work, relationships, and life with patience and kindness.
Meet my mom!
Now that I'm a few years older, my mom probably thinks I stopped taking her advice. Little does she know, I will always keep her wisdom close to my heart and I'd like to share a few of my favourite lessons.
You are capable of anything
My mom always reminded me that I can achieve anything I set my mind to. Surround yourself with what you love and do everything with enthusiasm. Trust the process, and never give up. Make things happen for yourself!
Think before you act
Know what things are worth fighting for, and things that are worth letting go. While I should trust my intuition, I should always be mindful of my actions. Make sure to make confident decisions.
Remember what's important
We don't have the time and energy to care about everything, our lives and resources are finite. Seek to care about the right things, prioritize the things that are important to you.
Accept what you can't change
Don't dwell on the things I can't change. Learn to accept the past, build on your mistakes, and turn them into amazing things
Look for the positive
My mom is the most optimistic woman I know. I strive to be positive, but she is positive. No matter what the situation in, she always sees the good. She always reminds me not to dwell on negative emotions and to focus on the positive.
Forgive quickly
Don't go to bed angry. Wrongs happen and mistakes are made. Sometimes it may hurt but not granting forgiveness only harms yourself.
Remain honest
Trust is important. Honesty is no accomplishment when it is easy, and our true appreciation of honesty is displayed when it is difficult. A truly honest man or woman is hard to find these days, but I'm so glad to have two in my life.
Be open to criticism
We will never stop learning, growing, and changing. The only way to keep improving ourselves is to stay open to being challenged in new ways.
As a mom myself, I try to pass the important lessons I learned from my mother onto my adorable dogter ;)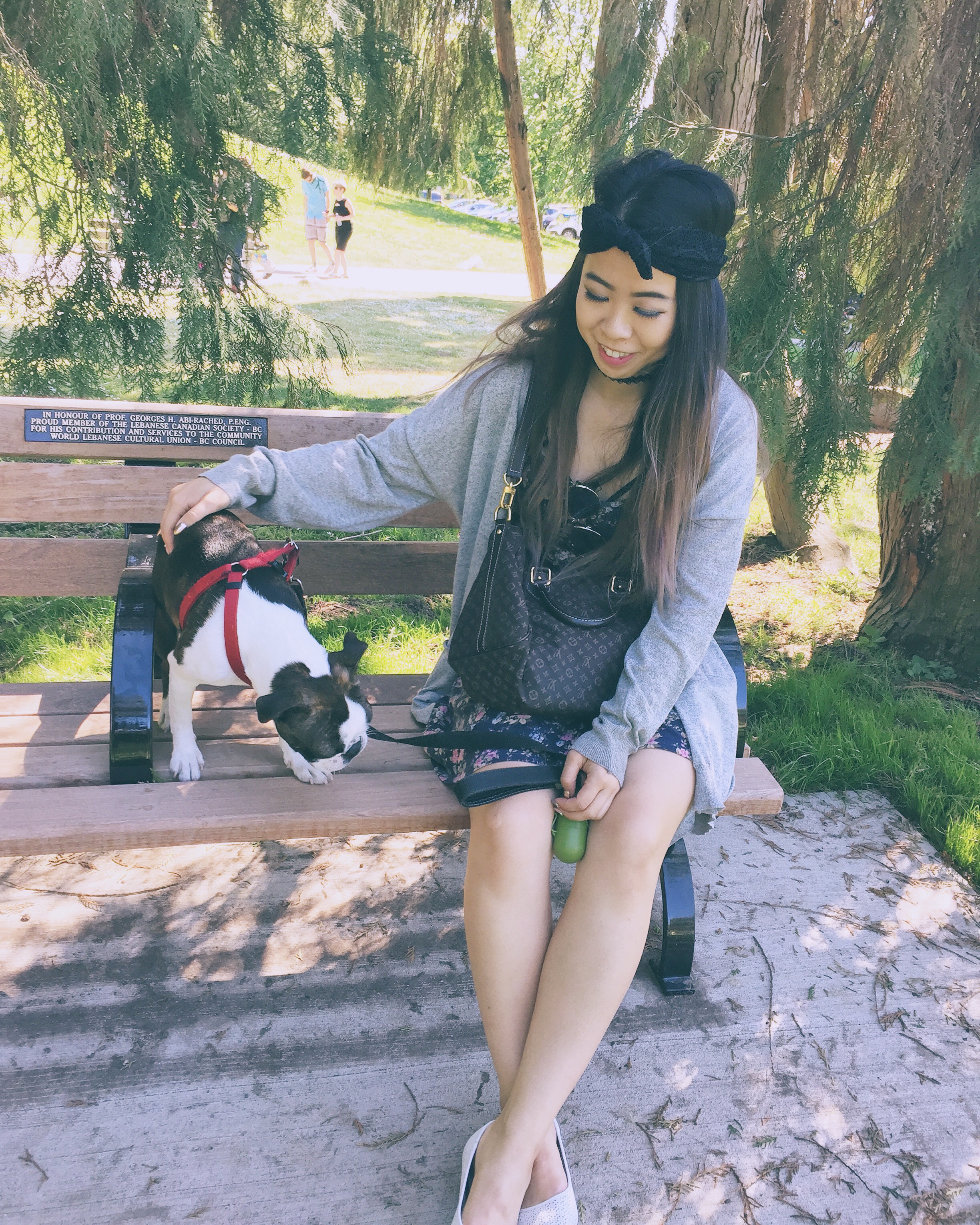 Jokes aside — I love you so dearly, mom, and you deserve all the happiness (and delicious eats) in this world. Happiness and delicious eats come close, right? Till I can afford a bigger house and a roomier car for you perhaps, haha.
I consider my mom to be picky when we eat out — she knows what she likes, and she's not afraid to voice it. Sometimes she surprises me with her honest opinions, and that's why she's my favourite foodie companion. Luckily, I've gotten pretty good at judging which restaurants my mom will fancy and AnnaLena was one of the few places she actually enjoyed brunch at. So it seemed fitting to take her there for brunch during the Mother's Day weekend before they ended their brunch service as announced. Of course we had to indulge in all our favourite brunch staples one last time!
On that note, things from AnnaLena's brunch that will be missed greatly include:
the amazing fish benny that features their catch of the day — today was sablefish!
the beef brisket benny + grainy Dijon hollandaise
the refreshing green salad that I can't get enough of; fresh greens + crack dressing + generous serving of avocado
the lemon poppyseed loaf + cashew butter that I can never go without ordering more to take home
the crispy fries + fresh shaved asiago cheese that was everyone's guilty pleasure
xoxo